SYDNEY – Marc D'Amico announced as 2018 winner of the ARPA NSW Exceptional Leadership award.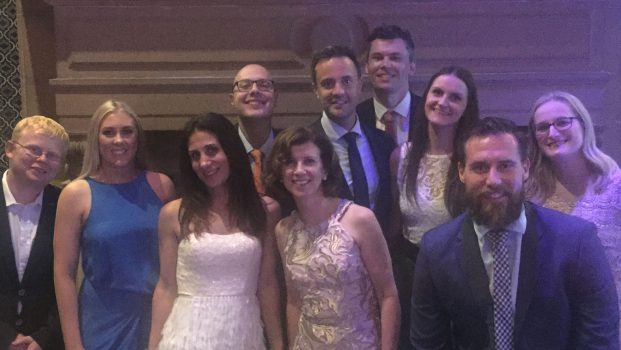 General Manager of WorkFocus Australia, Corina Della-Posta said the win recognises Marc's industry-wide leadership as well as the impact he has within the provider.
"Our heartfelt congratulations go to Marc D'Amico. Marc has over 25 years' industry experience and has held positions from Consultant to Regional Manager and most recently our National Organisational Excellence Manager. He oversees service delivery model and staff development for 175 team members across six states, in turn, ensuring we deliver the very best return to work and life outcomes for our clients and customers."
Held annually, the ARPA awards help celebrate the talents and achievements of professionals in workplace rehabilitation who are committed to success in all aspects of service provision in New South Wales. This year was no different as WorkFocus Australia maintained a strong presence at the awards.
We'd also like to congratulate and give a special mention to our National ARPA Awards finalists:
Diana Okulicz – finalist in Outstanding Return to Work Achievement
Leah Clark – finalist in the Outstanding Consultant category
Rowan Chapman, WorkFocus Australia – finalist in Outstanding Return to Work Achievement.
Della-Posta added: "Also deserving of recognition is that WorkFocus Australia was a finalist for the Innovation in Return to Work Category. As this is at the heart of everything we do, we are proud of this nomination and continue to strive for excellence in innovation. Well done to Marc and to our finalists, and to the broader WorkFocus Australia team who work tirelessly to change lives daily."
Like this news? Want to know more? Follow us on LinkedIn