Returning to work doubles the chance of recovery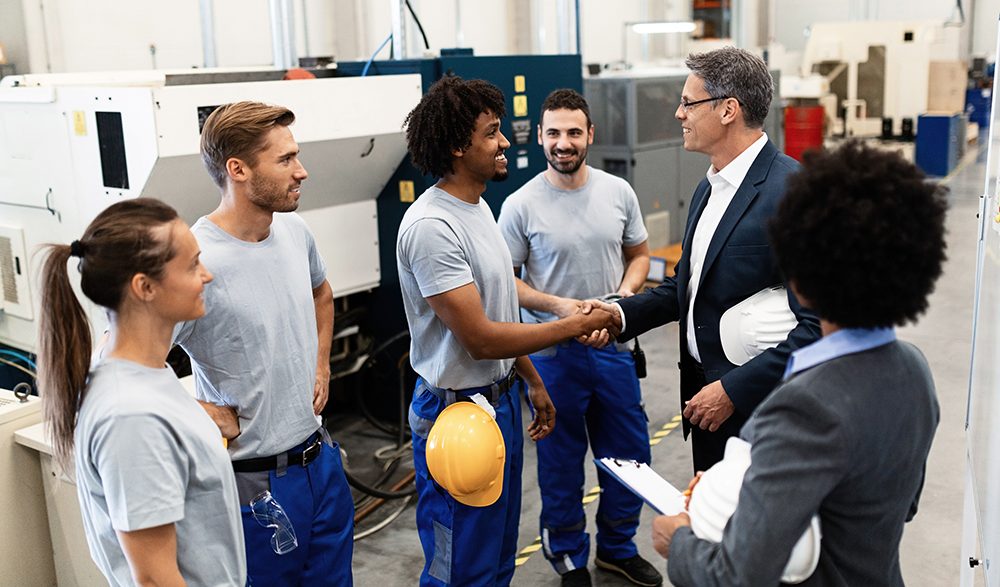 Our Same Employer Service aims to return the worker and workplace back to pre-injury status
Losing a worker to injury or illness can have a significant impact on the workplace – loss of productivity, workplace knowledge and continuity.
The aim of our Same Employer Service is to get the worker and the workplace back to full productivity with the employee successfully returning to their role – with the same tasks, hours and employer. Every action we take is designed to engage all stakeholders and achieve timely and durable outcomes.
Our Same Employer Service includes:
Allocation of a dedicated consultant, with the qualifications and experience best matched to the particular case
Assessment of the injured worker
Identification of any risks or impending issues relevant to the situation
Strategic Return to Work planning
Identification of risks, rehabilitation recommendations, progressive duties schedule and outcome goals
Ongoing communication and guidance with all key stakeholders
Our New Employer Service prepares workers for alternative career opportunities
Some injured workers will be unable to return to their original place of employment or vocation. Our New Employer Service helps guide injured workers through this time of change by preparing them for redeployment to suitable new career pathways and workplaces.
With the goal of maximising work capacity and enhancing return to work outcomes, we seek to minimise the barriers to redeployment in a timely and cost-effective manner.
We ensure detection of all barriers to work, be they attitudinal, psychological, social or work-readiness. We address each. Interventions focused on readiness to change increase the likelihood of a positive outcome by 20%.
It's a service that requires specialist skills.
Therefore, our rehabilitation consultants leverage the expertise of specialists at various stages of the program to facilitate outcomes while maintaining ownership and accountability for each person's return to work.
Our New Employer Service includes:
Vocational assessors to deliver an accurate and robust assessment of worker's needs and to build resilience for change
Occupational Therapists and Exercise Physiologists to build physical capacity of workers to maximise output ability at work
Employment services consultants to assist in the development of job seeking skills
Placement specialists to identify and create suitable job opportunities to link candidates with the right jobs or Work Trials. Our specialists draw upon our extensive network of proven employers, or effectively promote candidates to employers in areas of labour market demand
"The feedback provided by our employees has been extremely positive. Our injured workers note that they have felt supported, clear about the worker's compensation process and their obligations, and confident that their concerns were being heard."
National employer