We all know how critical early tailored intervention can be when supporting a person with a mental health condition to recover and ultimately return to optimal health and work. Often psychological issues combine with other factors, be they physical or psychological.
The faster all barriers for recovery are identified and tailored strategies put in place, the better. MindHub brings together experts from across medical and allied health including Psychologists, Psychiatrists, Rehabilitation Counsellors and Occupational Therapists consistently throughout each client's treatment. This approach ensures faster recovery through a personalised plan that will return your client to optimal health and work.
Reduced delays
Rather than you having to undertake the time-consuming process of engaging separate service providers, MindHub provides you with a central one-stop-shop of access to expertise. From the outset, you will be provided with a specialist psychiatrist who will conduct a telephone case conference with relevant treating health parties as needed, working with them and collaborating on appropriate treatment goals to ensure fast and optimal recovery of your client.
The MindHub difference
Specialised psychological services
Fast tracked access to treatment – right specialists at the right time
Reduced delays with recovery and prolonged timeframes
Reduced overall claims costs due to delays
Right specialists at the right time
Our highly qualified team of Rehabilitation Specialists will develop a recovery plan tailored to your clients' needs that will address barriers and support effective recovery and return to health and work.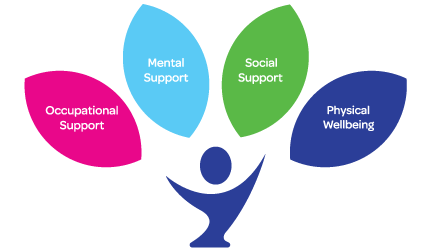 Complete package for Insurer
The insurer receives a complete package of insights for early confident position on liability, risk profile and evidence-based recommendations in care, intervention, strategy, costs, duration and experience