Diversity is more than just a word to us
At WorkFocus Australia, we work with people with injury, illness, disability and disadvantage from all backgrounds and identities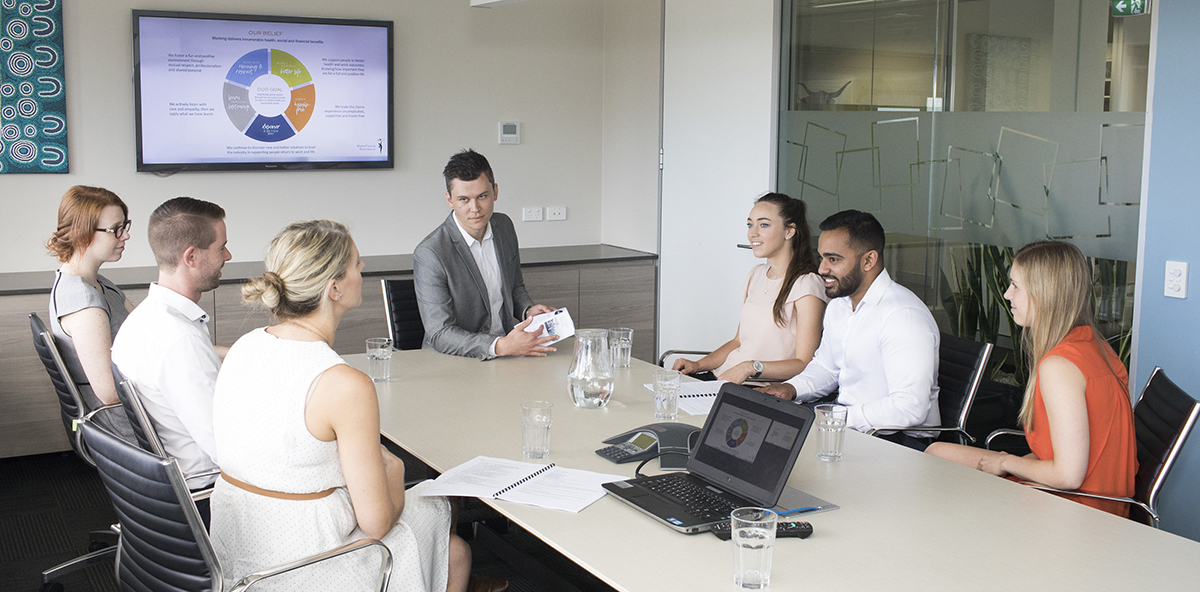 It's how we've come to truly appreciate how diversity shapes our business, our community and our lives.
And it's why we continually seek to create a workplace that addresses the unique and important needs of our own diverse employee base.
WorkFocus Australia is part of the Work Health Group, an organisation committed to creating a Diversity Action Plan for its 850 employees Australia wide.
The plan outlines how we optimise work and life participation for our staff and our clients from the following five diversity areas:
Cultural and Linguistic Diversity (CALD)
Disability and Mental Health
Gender
Generational
Lesbian, Gay, Bisexual, Transgender, Intersex (LGBTI)
The Diversity Action Plan is underpinned by the Work Health Group Diversity Policy and championed by our CEO.
---
Reconciliation Action Plan
"The Work Health Group acknowledges the Traditional Owners of country throughout Australia and recognises their continuing connection to land, waters and community. We pay our respects to them and their cultures; and to elders both past and present."
As an Australian business built on unlocking people's potential through employment, we're committed to building and promoting an inclusive society.
We embrace our role in achieving this vision through creating our Reconciliation Action Plan (RAP) 2017-19 to:
Recognise the value of Aboriginal and Torres Strait Islander peoples' histories, knowledge and contributions within our business and the wider community;
Make a meaningful contribution to reconciliation, building respect, relationships and opportunities for Aboriginal and Torres Strait Islander peoples; and
Foster a corporate culture that values the health, wellbeing and knowledge of all peoples, ultimately helping Australians to build a better life.
With this RAP and our actions, we will further our stated mission to optimise work and life participation for people with injury, illness, disability and disadvantage and bring life to our values.