The best insight into our workplace and culture comes from our people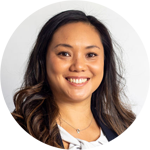 Mei (NSW)
Since commencing in 2018, I have continued to assist injured people return to work and life by ensuring our customers are receiving an optimal workplace rehabilitation service experience, directly impacting an injured persons recovery. One of the things I love about WorkFocus Australia is that we act as a family who support and nurture each other, including our customers and clients. Working here has allowed me to further practise my passion of injury management, provided me the opportunity to make a health and social impact in the Aboriginal and Torres Strait Islander community, and has exposed me to working in partnership with government and ministerial cabinets.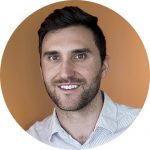 Dylan (NSW)
Since my first day, I have felt at home in WorkFocus Australia's friendly and positive work environment. WorkFocus Australia has given me the opportunity to further develop my clinical skills as an exercise physiologist, providing me with professional development opportunities to further develop these skills and assist clients to achieve their goals. This in turn has opened up opportunities to progress into management roles, becoming a team leader and managing the Wollongong site. I love that I can now provide mentoring and guidance to other allied health professionals, resulting in many more people back into meaningful work.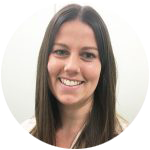 Britt (WA)
WorkFocus Australia has provided a continuous learning experience from my very first day. There is always an abundance of support and plenty of opportunities for further development. The staff from consultants to management have encouraged me to pursue professional goals. I have been able to travel and relocate to continue to develop my vocational rehabilitation and leadership skills. I couldn't imagine life without WorkFocus Australia now.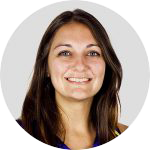 Sarah (WA)
I started with WorkFocus Australia as a student placement and, from that, was lucky enough to land my first job. Over time, I've worked across different states and offices and have advanced in my career to become a State Manager, National Account Manager, but have also been given the flexibility to pursue my desire to travel and take family leave. I love the people I work with, we all have a passion and drive to succeed and work within an inspiring culture.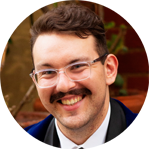 James (WA)
Since starting at WorkFocus Australia as a Psychology graduate, I have been able to complete many varied and interesting tasks. As part of the Psychological Services team, I provide a range of counselling services to injured clients, such as Adjustment Counselling, Support Counselling and Vocational Counselling. I also complete Vocational Assessments, where I assist injured clients in identifying new roles if they are unable to return to their previous job. I enjoy working for a company that makes good use of my skills while still offering training, and where each day is different.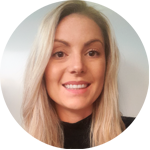 Veronica (TAS)
I recently moved from Brisbane to work in Tasmania and am based in the spectacular area of Hobart. I service the whole of the state travelling to the North-West Coast, Launceston, and the East Coast to provide much needed services to injured workers. I enjoy helping my clients achieve their rehabilitation and personal goals. Since moving to Tasmania, I have found WorkFocus Australia to be an incredibly supportive, collaborative, and cohesive company. I enjoy my weekly meetings with the teams.
Laura (ACT)
WorkFocus Australia has allowed me the opportunity to assist my clients with a safe return to work, whilst also continuing to develop my clinical skills as an Exercise Physiologist. This is made easy with the consistent support and assistance from my colleagues and manager. WorkFocus Australia offers flexible working arrangements and allows for a good work life balance, which are two main reasons why I love working for the company.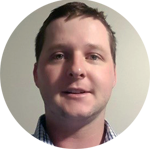 Jacob (NT)
I commenced employment with WorkFocus Australia in Sydney, where after a short tenure I took the opportunity to relocate to Darwin. WorkFocus Australia supported me personally and professionally through each step of this transition and offered me appropriate training to undertake a new role as a business manager, whilst offering the flexibility to explore the sights awaiting in the Top End of Australia.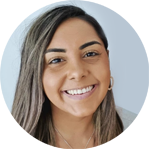 Karla (VIC)
My journey started when I was a student completing my placement and it was then that I quickly realised that Occupational Rehabilitation was my purpose. During this experience I have had the pleasure of working as a consultant, senior consultant, and developing my skills and capabilities to fulfil the OES Team Leader role at WorkFocus Australia. At WorkFocus Australia we are fortunate enough to remain nationally connected and engaged with our managers and leaders to create consistent and desirable outcomes for our clients, which drives me the most. WorkFocus Australia provides a thriving work environment where I have constantly been supported and challenged in developing my career whilst working with incredibly passionate colleagues.