SYDNEY – Two of WorkFocus Australia's NSW team announced as finalists in the fourth annual icare NSW Care & Service Excellence (CASE) Awards.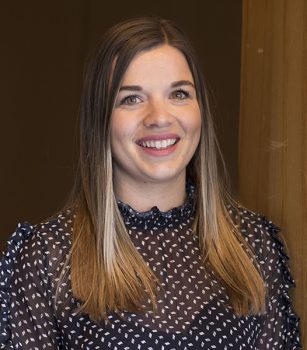 Shortlisted in the 'Young Care & Service Professional of the Year' category for under 30 year olds, both Michael Blore and Rachel Biddiscombe are committed to helping people to recover their health, get back to work and reclaim their lives.
The icare NSW media release states that the awards "reward innovation, excellence and leadership" and celebrate "the individuals and teams who have gone above and beyond to provide better outcomes for injured workers and businesses".
Divisional Manager for WorkFocus Australia, Corina Della-Posta, said both Michael and Rachel exemplify the workplace rehabilitation provider's ethos of putting people first.
"In a stellar yet still nascent career, Michael's excellence service and empathy for people who are dealing with injury or illness has seen him move from new graduate consultant all the way through to our State Manager for NSW. Over the past year alone, Michael has managed upwards of 80 people to deliver services to 980 people, returning them to work and their pre-injury lives.
"Similarly, Rachel has shown dedication and passion for returning people to work and helping them regain their lives after injury from the moment she joined us in a student placement role. Since then she has blossomed, her human-centred approach supporting her clients and the people she manages to achieve their own potential.
"I am extremely proud of both Michael and Rachel and the way they work with people. I am thrilled their efforts have been recognised at these prestigious awards."
The winners will be announced at the icare NSW Case Awards 2018 Gala Dinner on 13 November 2018 in Sydney.