NT — WorkFocus Australia expands local presence to Darwin
The Northern Territory is a state we have often been asked to service however until now, we've been waiting for the right time and the right person so that we can continue to serve our clients in the best way possible. Of late, both timing and team have come together, and we're glad to say that WorkFocus Australia will soon have a local presence in Darwin through our very own Senior Rehabilitation Consultant, Jacob Flint.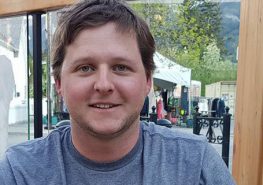 When Jacob let us know that he was moving to Darwin, we saw an opportunity. We knew that Jacob's strong clinical knowledge, excellent collaboration skills and ability to build positive relationships with stakeholders would be perfectly matched with our existing client base in the Northern Territory, as well as with new ones.
As an Exercise Physiologist, Jacob has extensive experience as a treatment provider, and as a Rehabilitation Consultant managing challenging caseloads where he thrives on developing effective strategies. Jacob is also experienced in rehabilitation services for both Work-cover and Compulsory Third Party (CTP) claimants.
WorkFocus Australia takes great pride in mentoring our employees so that all are provided the opportunity to progress their careers and Jacob provides a great example of how we support professional development from within.
Connect with Jacob on LinkedIn
Follow WorkFocus Australia on LinkedIn
Contact us
Make a referral