WA – On Friday 6 September the Australian Rehabilitation Providers Association (ARPA) hosted their "Excellence in Workplace Rehabilitation Awards" where the WorkFocus Australia WA team had 11 finalists and won six out of the seven awards.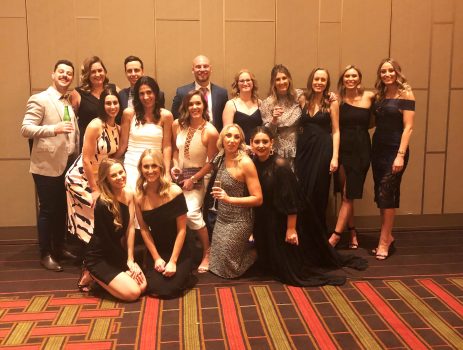 Held annually across Australia, the ARPA awards nights provide occasion to not only celebrate providers within the rehabilitation industry, but also to recognise the exemplary achievements of the individuals working within, and this year was no different.
Overcoming strong competition, WorkFocus Australia can proudly announce that all 13 submitted nominations were recognised as finalists, and that WorkFocus Australia walked home with six out of the seven awards including the Innovation Award for the second consecutive year.
A heartfelt congratulations to each of the WA winners:
Elli Bradshaw – Best New Starter
Meagan Bond – Exceptional Leadership
Brenton Malacari – Outstanding  Return to Work (RTW) – Physical Claim
Sara McCutcheon – Outstanding Return to Work (RTW) – Psychological Claim
Masha Boskamp – Outstanding Consultant – New Employer.
A fantastic achievement, of which the results truly reflect the quality of the WorkFocus Australia team as they build better lives.