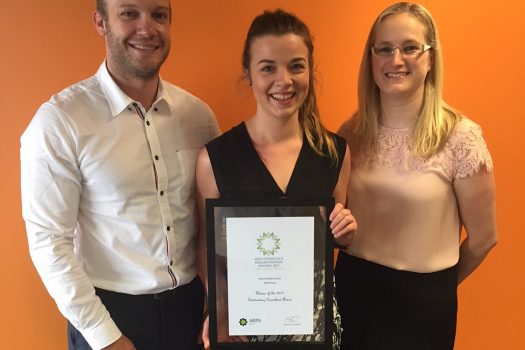 SYDNEY – The winners of the first ever NSW Australian Rehabilitation Provider Association (ARPA) Awards were announced today, with WorkFocus Australia's Rachel Biddiscombe winning Outstanding Consultant award for 2017.
Divisional Manager of WorkFocus Australia, Corina Della-Posta said that the client that Rachel helped back to work actually credited her with saving his life.
"Rachel supports many people back to work and health every month and we could not be prouder of her and the whole WorkFocus Australia team who do the same.
"Congratulations also go to our other ARPA NSW Awards nominees, Brian Green and Hannah Kok."