NSW – Rehabilitation Consultant Ellen Watson finalist in "Outstanding Individual – Care & Service" category
icare's annual Care and Service Excellence (CASE) Awards celebrate those organisations and individuals making outstanding, positive contributions to the delivery of insurance and care services for the people, businesses and communities of New South Wales (NSW).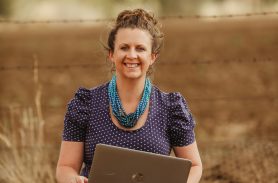 WorkFocus Australia is delighted to share that Rehabilitation Consultant, Ellen Watson has been nominated as a finalist in the category for "Outstanding Individual – Care & Service". Since commencing with WorkFocus Australia in 2017, Ellen's tireless commitment to go above and beyond in supporting workers back to good work and recovery continues to make her more than a worthy recipient in this category.
Ellen's commitment to her clients was reaffirmed through the statement from her manager Tim Vervaart when he said, 
"Ellen has been an integral part of the Tamworth office since its inception. She has built a reputation in the area as a someone who will go above and beyond to assist her clients, driving long hours and putting in overtime to ensure that all her clients needs are met. Her clinical knowledge has helped countless clients with their recovery, but it's her compassion and understanding that is central to the service she provides. Ellen is a great communicator with people from all walks of life".
The black-tie awards ceremony and dinner will be held on 7 November 2019 at the Grand Ballroom, ICC Sydney where Finalists' certificates and winners' trophies will be presented.