COVID-19 Return to Work Services
Everyone has been affected by COVID-19. For those who have caught the virus and are starting on the path to recovery, the journey to getting better and returning to work and everyday life can be a daunting and unknown one.
We recognise the need to provide specialised, tailored services to clients impacted by COVID-19, as well as their employers, to address the unique recovery challenges of this virus and to ensure each client is given the dedicated support to return to work and life.
Specialised team
Our COVID-19 Return to Work Services (CovRTWS) team, led by an immunology-trained subject matter expert, is educated in a number of key areas including disease progression, impact and Long-COVID syndrome management.
Using evidence-based recovery and return to work strategies, adapted to COVID-19, our specialised CovRTWS team provide the most effective services tailored to each of your clients' needs.
Core to providing the best recovery outcomes, our CovRTWS team are on the pulse of developments in COVID-19 symptom changes and treatments. Our CovRTWS team also actively liaises with local health departments to ensure clearance to return to work is obtained and monitors for developments in Long-COVID management research, to continuously improve services.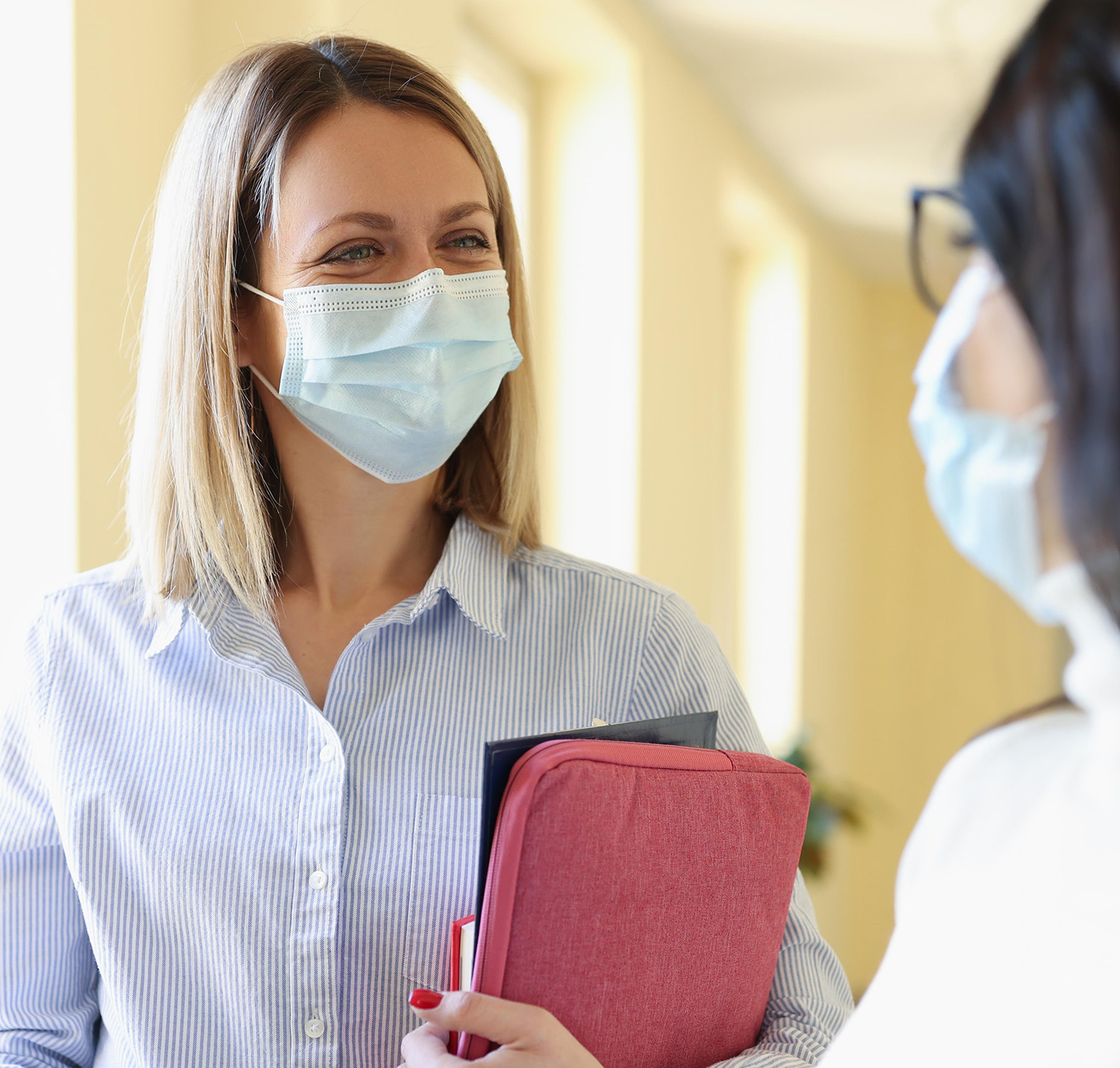 Tailored services
Education
Critical to improving recovery and return to work outcomes for clients, our CovRTWS team provides education to both clients and employers to break down misunderstandings, reduce social stigma and mental health challenges associated with COVID-19 and those recovering from it. Our CovRTWS team also advises all parties on effective workplace accommodations and return to work planning.
Capacity Upgrading Programs (CAP)
Our CovRTWS team provides occupational therapy led CAP, which is recognised internationally for significantly improving long-term recovery outcomes to clients with critical illness and chronic fatigue. Each CAP program is tailored to your client to assist and address their unique COVID-19 recovery, with the aim of building capacity through daily activities at home to regain independence.
Progressive Goal Attainment (PGA)
Our CovRTWS team provides PGA based psychosocial and return to work based plans adapted to COVID-19 recovery. Each PGA program effectively provides structure and guidance to workers.
Find out more
If you want to learn more about our COVID-19 Return to Work Services or you would like to refer a client simply send us an email and once received, we'll be in touch within 24 hours. If you prefer to speak to somebody in person, please phone 1300 570 181.
Alternatively, you can also complete the online referral form below with as much information as relevant and upload any documentation to share with us and we'll be in touch.